Skip Navigation
Website Accessibility
Class L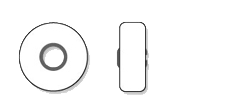 0.820 Max OD 0.356 Wide
White - 210m / 230yd
Black - 192m / 210yd
Packaged in a box of 100 bobbins
Colors - 192m / 210yd
Packaged in a box of 72 bobbins
M/Jumbo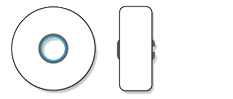 0.990 Max OD 0.395 Wide
White - 123m / 135yd
Black - 119m / 130yd
Packaged in a box of 100 bobbins
Colors - 119m / 130yd
Packaged in a box of 72 bobbins
No Check Spring
Remember to remove the anti-backlash spring from the metal bobbin case prior to use.
Magnet Down
Always insert the magnet down into the metal case.
Color Match
Our Magna-Glide Classic bobbins are created with Glide 60, giving you a perfect match on the bottom & top of every piece you stitch.
Showing 1 - 26 of results